How cycle to work schemes can save you money and keep you physically and mentally fit
Did you know if you live in London you could save up to £1,812 a year by opting into a cycle to work scheme? Even if you don't live in London, cycling to work can still save you plenty of money, keep you fit and contribute to the upkeep of your mental health.
More than two million people across the country now cycle at least once a week, and the numbers are increasing by the day according to British Cycling. Cycle to work schemes is booming, with companies both large and small making them available to their employees.
Cycling is also a great way to maintain your mental health. A study conducted by The Mental Health Foundation indicated that low-intensity aerobic exercise, for 30–35 min, on 3–5 days per week for 10–12 weeks was optimal for improving positive moods.
What is the cycle to work scheme?
The cycle to work scheme was first introduced nearly 20 years ago in 1999. Since then the scheme has swept across the UK. The scheme allows employees to spend up to £1,000 on bikes and equipment, and sometimes, even more, depending on the cycle scheme.
How does the scheme work?
The scheme works on a "salary sacrifice" basis. To summarise it means that you exchange part of your salary to hire the bike for the 12-month agreement. If based on the standard £1,000 voucher, the monthly instalments will be split across the year. It's handy to note that you will not have to pay tax and National Insurance on the monthly instalment amount.
There are two options that you can choose, once you hit the 12-month contractual agreement. Therefore, keep an open mind, as you can either purchase the bike from your employer at a discounted rate at the end of the 12 months "hire" period or you can simply extend the hire length.
There are several cycle schemes that your employer can join if they haven't signed up already. Speak to your employer and find out what scheme they are part of or whether they are planning to join a scheme in the near future. To sign up online, your employer would need to provide you with a unique employer code.
How much can you save?
As the monthly payments are made from your gross salary, you will save money on the cost of the bike as you will not have to pay for tax or National Insurance on the amount deducted each month.
| | |
| --- | --- |
| Monthly salary sacrifice | £83.33 |
| Savings per month | £26.66 |
| Savings per year | £320 |
| Total payment towards £1,000 bike | £680 |
*Based on a £1,000 bike
If you live in London and currently commute with a monthly travel card you could save up to £1,812 a year. A full London breakdown is given below. For those living outside of the capital, you'll also benefit from reduced travel costs.
| | | |
| --- | --- | --- |
| Zone | Annual Cost | Savings |
| 1-2 | £1,364 | £684 |
| 1-3 | £1,600 | £920 |
| 1-4 | £1,960 | £1,280 |
| 1-5 | £2,328 | £1,648 |
| 1-6 | £2,492 | £1,812 |
*Figures based on a £1,000 bike purchase
These figures show just how much income you can save, simply by joining the cycle to work scheme. Not only will you be benefiting financially but you will also increase your productivity at work as you bounce into the office.
Cycling routes for all travel tastes
Brighton Coastal Rottingdean - Keep it scenic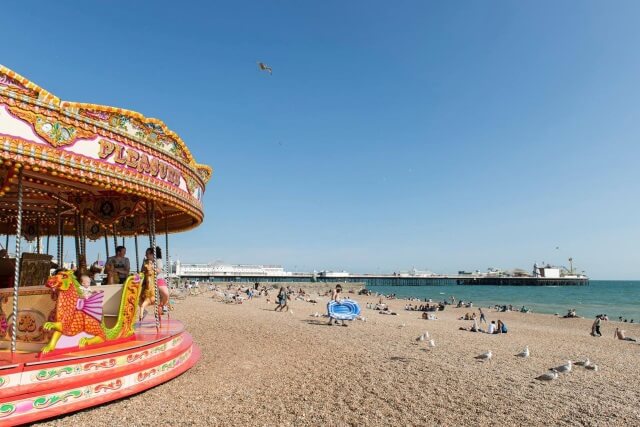 Take a trip down to coastal Rottingdean. It's one of the most popular cycling destinations, simply because of its beautiful scenic views. It begins Eastwards from Brighton seafront to the village of Rottingdean. With a round trip being 10 miles it should take you 1-2 hours to complete, but you may just want to stick around to see the sights.
Box Hill Zigzag - Go Inland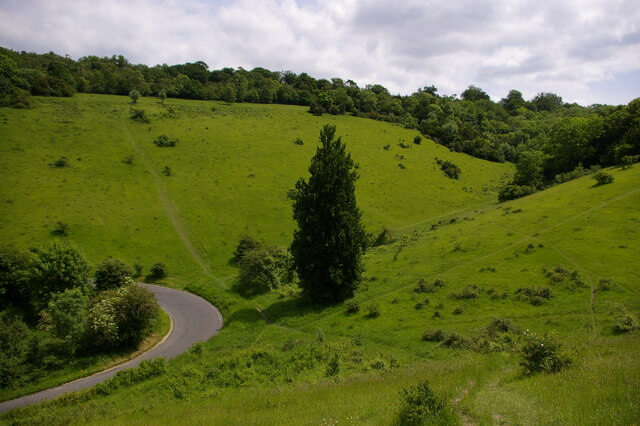 This ride will have plenty of hills, matched with eye-catching forests as you dip and dive on the quiet lanes. In fact, the 2012 Olympic road race took place there, totalling 2.3km in length. Don't worry, there's no pressure to complete the route in Olympic fashion. Dust yourself off and treat yourself to coffee and cake at the National Trust Café once you've completed the cycle mission.
From London to Hertfordshire – Regent's Park to St. Albans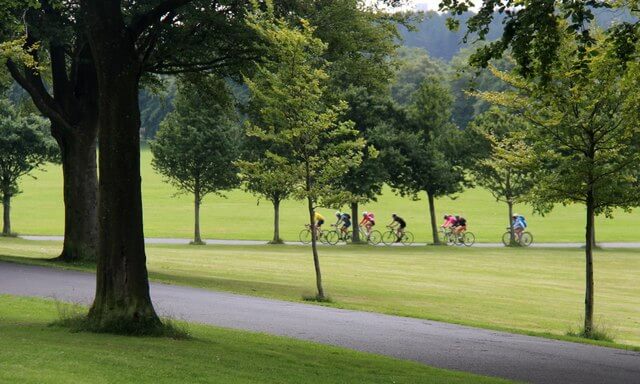 Many cyclists agree that this is a fantastic rural route. You may be surprised how quickly it is to cycle out of London. The total distance is 38km via Highgate. It will take you through to the countryside, and into quiet country roads. It's possible that you might even spot some wildlife if you're lucky.
Ride along the Canal – Islington to Victoria Park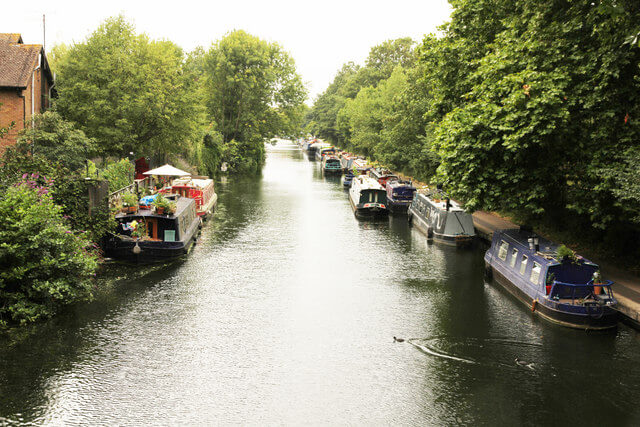 There are a ton of family-friendly routes in and around London, and this is one of them. Starting in Islington and finishing in Victoria Park, you will end the route feeling vibrant and refreshed. The route follows a towpath along the canal and you'll pass several iconic buildings such as the Rosemary Branch Theatre.
Maintaining your peace of mind
Exercising outdoors doesn't have to be a chore, it's a great way to keep fit, explore the outdoors and get some fresh air. Being at one with nature is another added perk, the great outdoors is a fantastic way of lifting our moods and simultaneously reducing stress.
Cycling can boost your self-esteem by encouraging you to look at life in a different and more positive perspective. Another great reason for signing up for a cycle to work scheme.
Many studies and researchers have found that there is a direct link to lower rates of depression and anxiety, once regular exercise has been integrated into our lifestyles.
All in all, exercise is a key component to maintaining peace of mind, and a well-balanced lifestyle. By keeping active, it will enhance your endorphins level and help you wake up and end the day feeling great.
There are many different types of bikes on the market, and you don't have to reach the £1,000 voucher limit. However, before purchasing your dream bike it's important to ensure that you are well kitted out. A good quality helmet is essential to stay well protected on your route.
Have a chat with your employer and see what their budget is for the cycle to work scheme, you might want to sign up there and then.