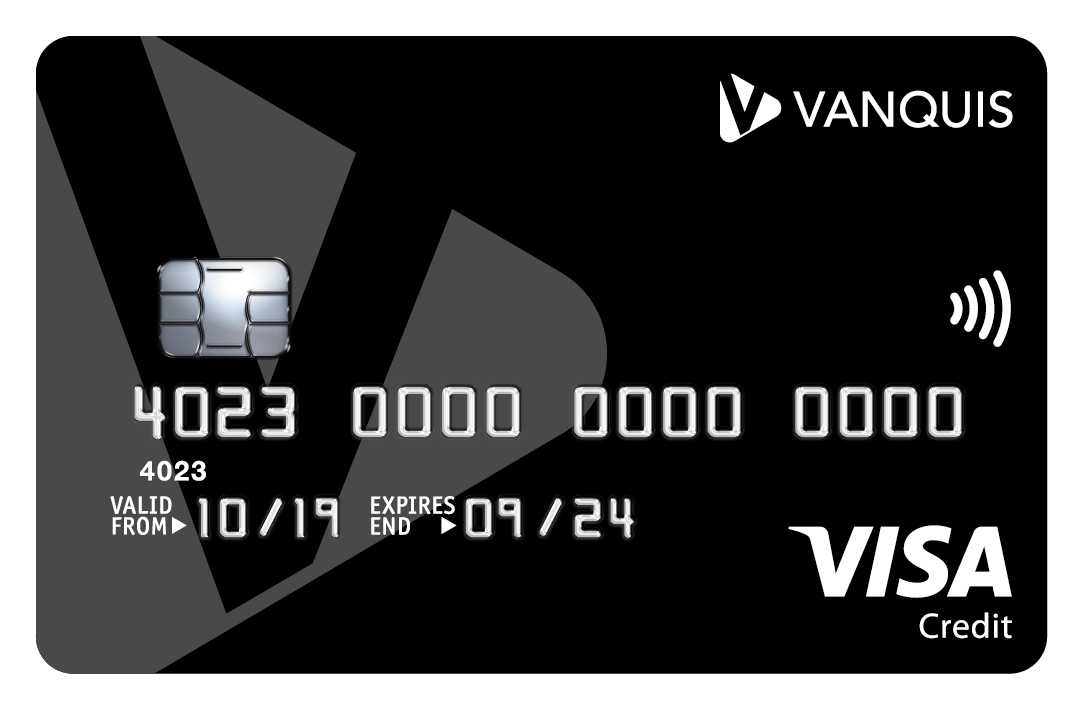 1. Vanquis Chrome
Representative 29.5% APR (variable)
Starting credit limit up to £1,200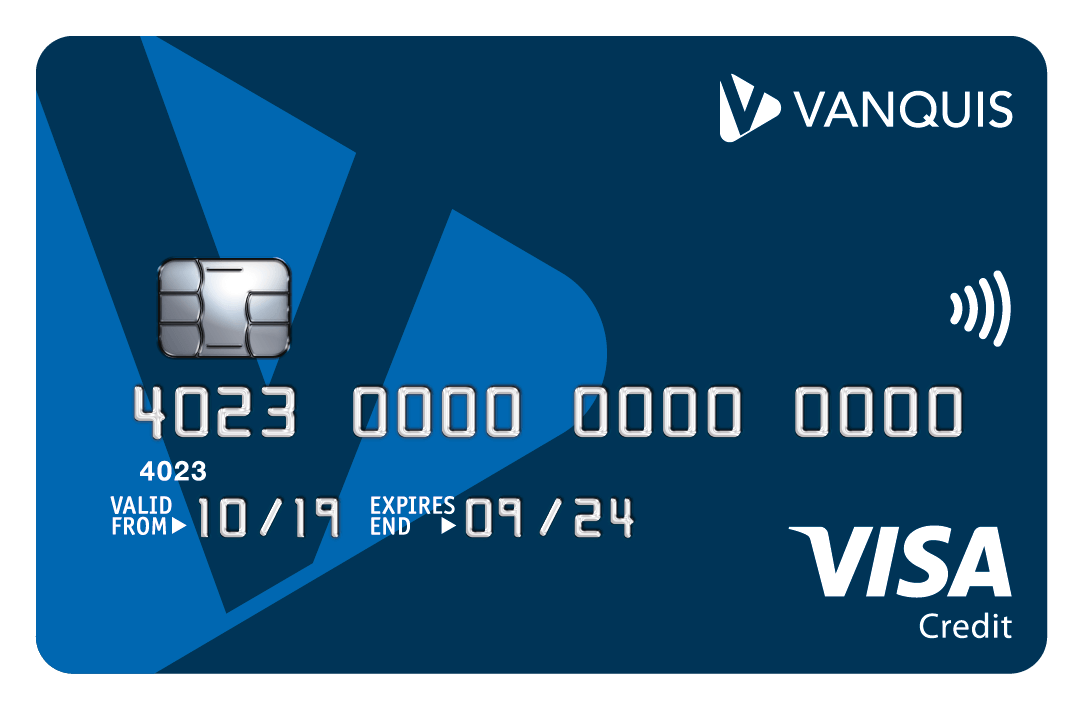 2. Vanquis Classic
Representative 39.9% APR (variable)
Starting credit limit up to £600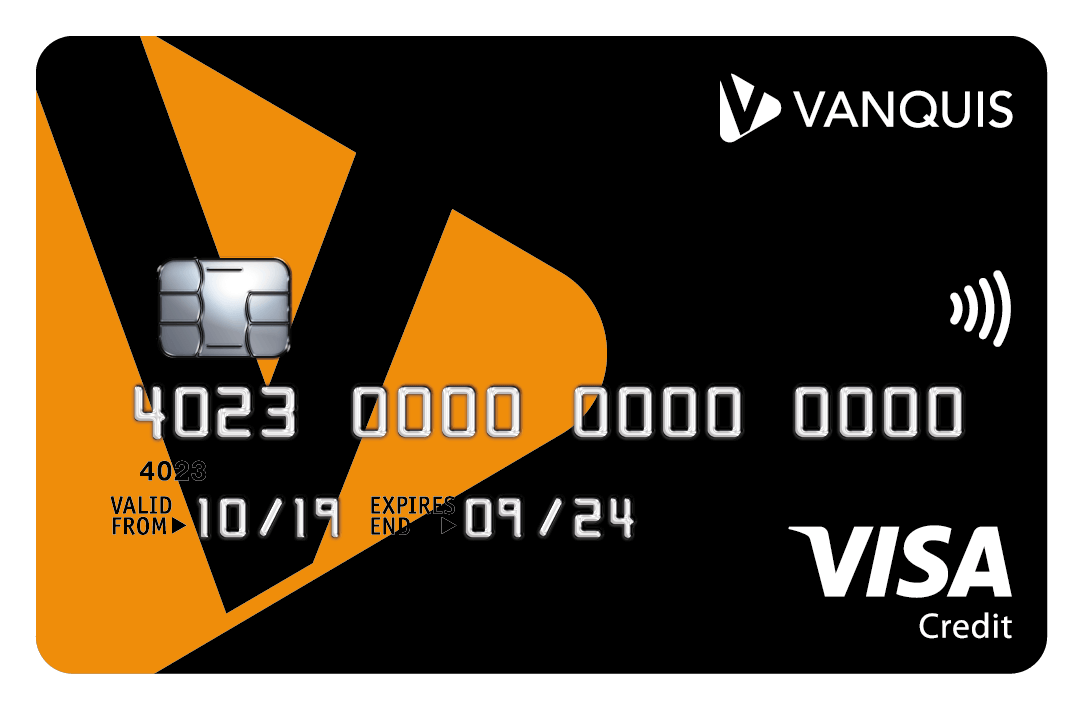 3. Vanquis Origin
Representative 59.9% APR (variable)
Starting credit limit up to £250
With our range of cards we say yes to more people. Start your journey to better credit no matter where you are.
Everyone has a chance to better their everyday life and improve their credit score.
Build your credit score with a Vanquis credit card
If you have bad credit or you are looking to build or maintain your credit, Vanquis can help. Our credit cards for bad credit provide a sensible way for you to stay in control of your money.
When you take one of our credit builder credit cards, we'll start you off with a low credit limit, to help make sure you can't fall into unmanageable debt. You can make payments via Direct Debit and several other payment methods, and track your spending online with the Vanquis App, to stay in control of your credit.
Building your credit score is based on how well you manage your credit card. Here are some key behaviours which can help on your journey to better credit:
Pay at least the minimum amount off each month – Paying the minimum amount each month means you don't miss a payment and keep up with the terms of your credit agreement. But, if possible, pay off more than the minimum and if affordable the full balance each month, to cut down on the amount of interest you'll pay.
Pay on time – Missing a payment will have a negative impact on your credit score. To make sure you never miss a payment, set up a Direct Debit or other automatic payment for at least the minimum amount.
Don't use all of your credit – Don't use up all your available credit or, if you do, try to pay the balance off in full each month. This will ensure you don't pay any interest on your spending and show lenders you're not over-reliant on credit.
Our credit card range
Vanquis Chrome
Representative 29.5% APR (variable)
Starting credit limit up to £1,200
Vanquis Classic
Representative 39.9% APR (variable)
Starting credit limit up to £600
Vanquis Origin
Representative 59.9% APR (variable)
Starting credit limit up to £250
What is a credit building credit card?
Credit building credit cards are a way of borrowing money if you have a bad credit score or limited credit history and you're looking to improve your credit rating.
Your credit history is used to work out your credit score, and lenders then use this to work out if you're a reliable person to lend money or give credit to.
If you have a bad credit score, you'll find it more difficult to borrow money or get credit. But credit building credit cards are designed specifically for this purpose. Before you apply, it's worth using an express check service, which will give you an idea of how likely you are to be accepted without leaving any trace of a search on your credit file. Although acceptance can never be guaranteed, you have a better chance of your application being approved, regardless of your credit score.
Credit builder credit cards often come with a lower credit limit and a higher annual interest rate but, if used correctly, can offer an effective way to improve your credit score.
How a Vanquis credit card help to improve your credit rating
A Vanquis credit card can help you improve your rating by helping you prove to lenders that you can handle credit responsibly. Our credit cards are designed for people who find themselves with a poor credit score, maybe because they've had financial problems in the past, or no credit history as they've never taken out credit before.
Using one of our credit cards correctly and sensibly will show lenders and credit referencing agencies that you are a responsible borrower and, in turn, improve your credit rating. You can check your eligibility and apply for a Vanquis Credit Card online here.
Important
Vanquis Visa Card is only available to UK residents over 18.
Vanquis Visa Card is issued by Vanquis Bank Limited, No. 1 Godwin Street, Bradford, West Yorkshire BD1 2SU.
How to get a credit card online from Vanquis
The simplest way to get a credit card from Vanquis is to go and use our Credit Cards Eligibility Checker – you'll get an instant decision on your eligibility, with no trace of a search left on your credit file.
If you're wondering how does a credit card work, it simply gives you a certain amount of credit/money to spend, which you must then pay back on a monthly basis.
Unlike a loan, there is no fixed-term over which you have to pay the money, nor are there any fixed repayment amounts, although you will have to pay a minimum amount each month. But always try to repay more than the minimum amount, as this means you will repay your debt sooner and pay back less in interest.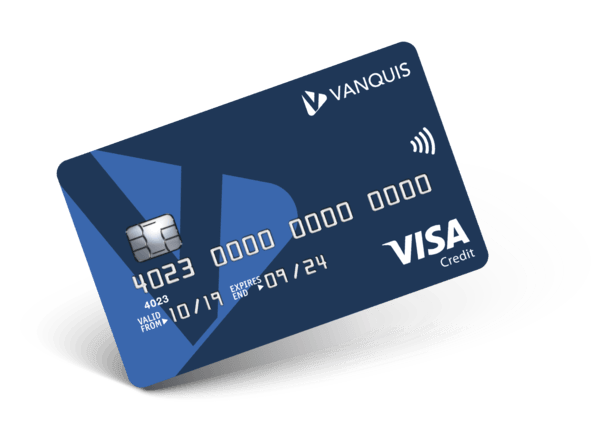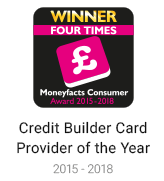 Why should I soft check my credit card eligibility?
When you apply for a credit card online, a trace of your application will be left on your credit file and this can have a negative impact. If you make more than one application for credit in a short space of time this will damage your credit score even further.
This can be particularly problematic for people with poor credit who might be turned down by one lender and immediately apply to another lender.
That's why it makes sense to carry out a 'soft' eligibility check first. Vanquis Bank's Eligibility Checker will give you an instant decision, without leaving a trace on your credit file. If this initial application is approved, we'll then carry out a full credit check which will be recorded on your credit file. Although our Eligibility Checker can't guarantee your application will be approved, if you get a positive response at this stage, there's a good chance we'll lend to you.
Common credit card questions
If you're taking out credit for the first time, you may have a number of questions around credit card eligibility, interest rates and repayments. We'll try to answer the most common questions below.
What is APR?
APR stands for Annual Percentage Rate. Shown as a percentage, usually to one decimal point, it represents the cost of borrowing money over a year on a credit card or loan, taking into account interest, as well as other charges you may have to pay such as an annual fee.
You might see the APR advertised as 'representative APR'. This is because credit cards providers often offer different rates depending upon how the card is used and the borrowers' credit score. The representative APR is shown to give you an idea of the interest rate you're likely to pay if you use it for standard purchases, but the rate you finally get might be different.
Credit builder credit cards usually come with a higher APR than credit cards available for those with a good credit score.
How will it improve my credit rating?
Each time you use your credit card and make repayments on time, this leaves a positive mark on your credit file, which ultimately helps to improve your credit rating. On the flip side, if you overspend on your card or miss repayments, this will leave a negative mark that will lower your credit score.
A credit card application will also affect your credit score, that's why you should only ever apply for a card that's suited to your circumstances, and avoid making multiple applications within a six month period.
What is bad credit?
Bad credit is when you have handled credit poorly, by overspending or missing repayments, which in turn damages your credit score and gives you a bad credit profile.
What is a credit score?
A credit score is a number that lenders use to decide whether they'll lend to you and, if so, what type of credit they'll offer. Your credit score is worked out by using data from a credit reference agency alongside other information such as employment status, the type of credit you're applying for, the amount of applications you've made recently, the amount of credit you currently have and how you are managing it.
In general, the better your credit score, the lower the interest rate will be on your borrowing. People with higher credit scores also have a higher chance of acceptance for cards that offer 0% balance transfers, interest-free purchases and cashback offers.
What information do I need for my credit card application?
To get a credit card you need to share the following information via the Vanquis online Eligibility Checker:
Name
Address
Date of birth
Residential status
Time at your current address
Contact details
Employment status
Salary
Monthly income and expenditure
If you pass the initial eligibility check, we'll then need address information for the past three years, alongside your bank account and debit card details. You'll also need to confirm that you are aged 18 or over, a UK resident, not bankrupt, and agree to a full credit check.
How do I check my eligibility?
To check your eligibility for a Vanquis credit builder credit card, use our Eligibility Checker – this will give you an instant initial decision, without leaving any trace of a search on your credit file.
Borrowing with a Credit Card
When borrowing with a credit card, you need to make sure you stick to the terms of your credit agreement, which means not going over your credit limit and always making at least the minimum monthly repayment on time
To make the most of borrowing with a credit card, and improve your chances of increasing your credit score, you should try to keep below the limit you've been given. For instance, if you have a limit of £1,000 and you've used £500 of that, your utilisation will be 50% of your limit.
For more information about applying for a credit card with us, go to Apply for a credit card