Mental well-being and finances
Feeling in control of your finances can have a positive impact on your mental health. More and more people worry about their finances and believe it is a good idea to budget. Setting out a budget can provide a chance to review your expenses, and to help make sure you cover your essential outgoings like rent and utilities.
You can also save more with things like deciding to cook dinner rather than eating out or shopping around for the best deal instead of going for the first option. Taking these positive steps to get in control of your spending can help you feel more secure with finances overall.
"Worrying about money is bound to have an impact on mental health, particularly post-pandemic where we are regaining financial stability. But there are things you can do to stay on top of your financial affairs and ensure you don't get overwhelmed with worry."
Thomas Allder, Customer Director at Vanquis Bank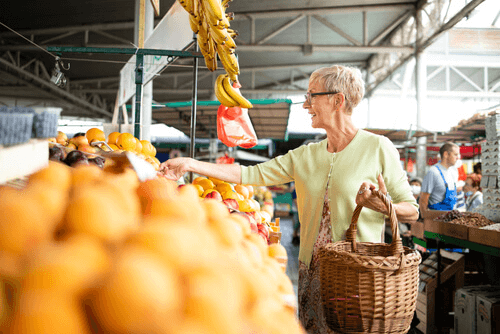 Our tips for good financial mental health
Below are some tips to help you keep your finances in check. .
1. A problem shared is a problem halved
Though money is often seen as a taboo subject, it's important to talk about your financial concerns with your family or a trusted friend. They may be able to offer more impartial words as they are not so close to the problem, and can lean on their own experience when giving you advice. Just talking it through with someone can help reduce the worry of facing it alone.
2. Retain good financial habits built up during the pandemic
For many of us the pandemic was a time to reset our financial habits, reconsider what our monthly essentials really were, and where we could cut costs. This may have helped pay off debt, begin a savings fund or to put money towards an expensive item. Retaining this level of financial control will help you feel more secure in whatever your financial situation is now.
3. Don't compare yourself to others
Don't have a 'compare and despair' attitude when it comes to finances. Though it may look like your new neighbour can afford a new car every few months, or your friend keeps buying the latest iPhone, you don't know what's going on behind closed doors and they could also be struggling with their finances. Try and focus on your own finances and financial goals and this will help you stay on track and keep a positive attitude.
4. Knowledge is power
Knowing your credit score can help you maintain a positive attitude towards your money and finances. It either forces you to take action to build your credit score, through changing spending habits or thinking about a credit-builder card such as Vanquis, or leaves you secure in the knowledge that you can withstand big financial purchases down the line.
How we can help
We realise that managing your finances and in particular, debt, can be stressful. It can also have a negative impact on your mental health and lead you to feel like you can't manage.
We offer help and support for all our customers but especially those who find they are struggling to cope. This could be due to poor mental health but also problems like physical health and illness, addiction or domestic abuse.
You can read our Money Worries guide for more details on how we can help or you can call us directly to speak to one of the team.
Give us a call on 0330 099 3002.
*See our telephone numbers, opening hours and call charge information.