At Fresh Start, we understand that managing financial commitments can be tricky. That is why we have made it our mission to support our customers financial wellbeing. We specialise in purchasing debt and supporting financial rehabilitation by offering tailored solutions to support our customers on their journey to a debt free future.
Our promise to you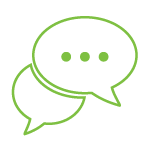 To listen and treat you as an individual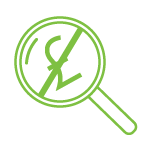 To not add interest or admin charges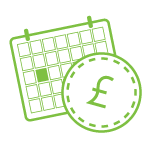 To find an affordable solution for you
We are always on your side and believe you have the right to be in full control of your finances and make your own financial decisions.
By utilising Vanquis' vast experience in helping over 2.8 million customers get the credit they deserve, we are able to understand your specific circumstances and assist you in managing your debt while allowing you to get on with your life.
Why we have contacted you.
If we have recently contacted you, this means that we have purchased your debt and it is now owed to us. No need to panic, get in touch with us and together we can determine the best way forward for you.
Based in the UK, our friendly Solution Specialists will take the time to understand your circumstances and talk through your options to ensure a fair outcome is achieved.
In need of a helping hand? We have you covered.
We work closely with several independent financial advice charities to ensure that you get the right level of support. We understand you may not want to talk to a complete stranger about money worries, but sometimes this can help. Find the financial difficulty tab below for more information on how to get free expert advice.
Make a payment online
Pay your Fresh Start account using your debit card today. You can also register a debit card for convenience. Alternatively, to talk through your options, give us a call.
Flexible and convenient ways to pay
We offer a number of different ways to make a payment so you can manage your finances in your own way.
Experiencing financial difficulty
Need some support and advice regarding your finances? There are a number of independent financial advisors who can help.
Contact Fresh Start
Have you recently received a letter or need to talk to our Solution Specialists? You can reach us by phone or post.
FAQs
Any questions about Fresh Start? Check if they have already been answered and read our most frequently asked questions.
Making credit clearer
If you find credit confusing, you're not alone. Find out about what a credit score is, how it is calculated and how to improve your credit history.