Improve your credit rating with Vanquis Visa Progress
The Vanquis Progress credit card gives you the power to reduce your interest rate and the support to help you improve your credit rating.
By demonstrating good account management, your interest rate could reduce by 1% every 3 months, down to 19.50% on purchases over time.
To build your credit rating and be considered for credit limit increases, use your card sensibly, stay within your credit limit and pay your monthly minimum payment on time. Not doing so could harm your credit rating and make obtaining credit more difficult.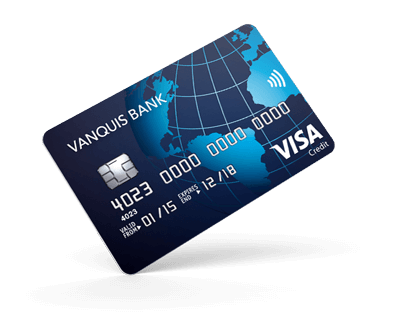 REPRESENTATIVE EXAMPLE:
Representative 34.50% APR (variable)

Purchase annual interest rate 34.50% (variable)

Amount of credit £1,000
5 monthly steps to build your credit rating with a Vanquis Progress card
Use your Vanquis Progress credit card.
Always stay within your credit limit.
Pay at least the minimum payment due on time every month. If you can only make the minimum payment each month, it will take you longer and cost you more to clear your balance. To reduce the amount of interest charged, we recommend you pay as much as you can, when you can and not just the minimum payment.
Keep your other accounts such as credit cards, loans, catalogues, mobile phone and mortgages in order.
Don't take on too much debt elsewhere - you should be able to afford the debt that you have.
How does the Progress card work?
You'll start with an initial interest rate on purchases of 34.50%, which can reduce by 1% every three months down to 19.50% over time, with good account management
You could see your interest rate go down if you do the following each month, for at least three months within a 12 month period:

Use your card
Make your payments when due
Stay within your credit limit

You could get your first interest rate reduction (from 34.50% to 33.50% on purchases) if you pay at least the minimum monthly repayment (we'll tell you what this is)
Further interest rate reductions (down to 19.50% on purchases) could be yours if you pay at least the recommended payment (we'll tell you what this is)
To stay eligible for interest rate reductions don't incure any County Court Judgments or become bankrupt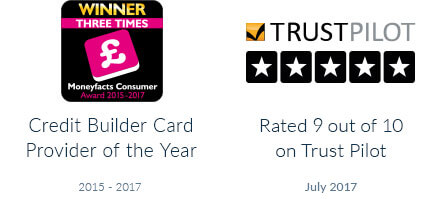 Representative 34.5% APR (variable)
A simple online application process
Maybe you're on a low income or retired? Perhaps you've run into difficulties and been left with bad credit or poor credit history?
You may simply have no credit history.
We assess your personal situation now rather than just turning you away based on the past.
A sensible starting credit limit with room to grow
As a new customer, you'll start with an easy to manage credit limit between £150 and £1,000. You could get a credit limit increase after your 5th statement and further increases every 5 months, up to £4,000.

Friendly UK Customer Service call centre
We offer responsible, reliable support when you need it. Our UK customer service agents are always very happy to listen to your needs and help. So apply today and you could start building your credit rating right away.

A simple online credit card application process
It's easy to apply for a Vanquis Progress credit card. We may be able to give you a quick decision within 60 seconds, and we will certainly confirm receipt of your application within 60 seconds and the next steps involved.

Flexible card repayment options
Life is unpredictable at the best of times. And we fully understand that your circumstances can change. That's why our poor credit credit cards give you the flexibility to budget, in order to pay off what you can afford each month.