Our interactive search tool can help answer your questions in a quick and easy way. Be aware, this service is not a live chat. The tool is used to search our bank of frequently asked questions but doesn't give a tailored reply.
Here's a few things you need to know:
The tool works on both desktop and mobile devices.
You can access the tool from most pages on the Vanquis website.
You'll be able to access further information on a number of topics, depending on your query.
We'll provide details on how to get further help should you need it.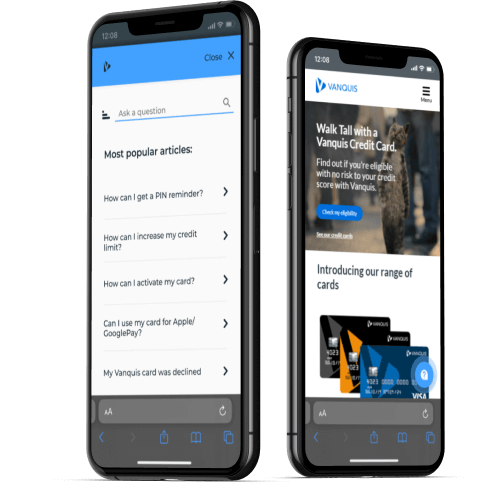 How we can help
Our FAQ search tool contains help and guidance for a number of topics. These include:
Help for your Vanquis credit card and loan.
Guidance for new customers or people considering Vanquis.
Help with making payments to your credit card.
Using the Vanquis Bank App.
Information about your account security and how to combat fraud.
As well as the above categories, you can also find help for your credit card account, Vanquis Online Banking and information on your credit card balance and transactions.
Not found what you're looking for? Take a look at our help pages, our Understanding Credit guides or you can contact us.