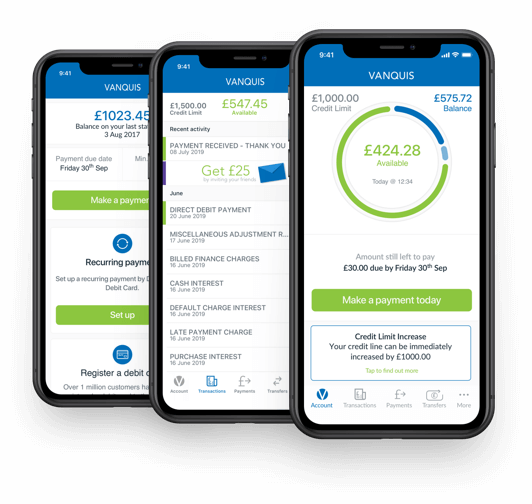 With our Vanquis Bank App you can:
NEW - Change your address details.*
See your account overview with credit limit, balance and transactions all in one place.
Check pending and recent transactions at a glance.
View up to 6 months of statements.
Make quick, easy and secure payments.
And much more!
*You'll need to update your app to version 8.5.0 and above to turn on this feature.