Customer Feedback
Everything we do at Vanquis revolves around our customers so taking the time to listen to what they think is vital to us.
What are customers are saying about us: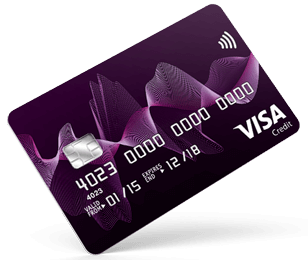 "For the first time a company gave me a chance and gave me a sense of dignity back. The customer service is brilliant and I love the fact I can keep track of my account and that you get informative messages too. I have the control on keeping my card right and I can pay the minimum or clear my balance depending on circumstance that month. Would definitely recommend to others."
Marion Symon Iyford

"Honestly one of the best credit card companies! Trouble free application and fast delivery of my new card. With careful planning I have already built up my credit. The handy app is excellent at helping me to keep up with my account. Also, every single interaction with customer service has been really good. I highly recommended them for anyone trying to build their credit back up."
Charlotte Hall

"Superb credit builder and have gone above and beyond to ensure I make payments on time."
Andrew McMinn

"Fantastic help, gives you a chance when no one else will."
Sarra Jayne

"I've just been accepted for a credit card when I struggled to find others who would accept me. The customer service agent was very pleasant and a delight to speak to."
Laura Jean Geh Achucho

"Excellent service and very responsible lending. Well informed about your balance and payments that have been made. Can easily contact, should you struggle with any financial issues."
Margaret McKinnon