Vanquis Bank is part of the Provident Financial Group, a lender established in 1880 with a history of operating predominantly in the home credit market. Vanquis Bank was established as the credit card issuing arm of the Provident Financial Group in 2002.
Vanquis is the largest dedicated specialist 'low and grow' credit card issuer in the UK credit card market. Vanquis Bank occupies three sites – a Head Office in Central London and sites in Bradford and Chatham, Kent housing our customer contact centres.
Vanquis is a full member of UK Finance, the trade association for the UK's financial services industry.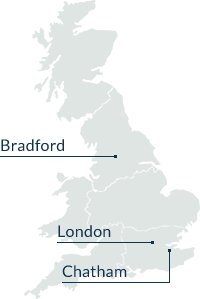 Charity Work
We like to do our bit to help make the world a better place. So we support some important community projects in the UK and Africa.
Our Awards
We're a proud three-time winner of the Moneyfacts Awards - see the full list here.
Customer Testimonials
Everything that we do at Vanquis revolves around our customers. You can read some of our happy customers' experiences here.