In 2003, Vanquis Bank was established by PFG (Provident Financial Group) to market-test their first credit card. The test card was tailored to the needs of customers who were unable to access mainstream credit, and came with all the customer knowledge and approach to customer service that had proved so successful in PFG's other products and businesses.
Vanquis became fully operational in 2005 and is now a key player in the credit card market for consumers not well served by mainstream lenders.
In 2016, a Vanquis loan product was piloted to existing customers, and in 2021 Vanquis launched 2 Loans products to the open market under two brands: Vanquis Loans and Sunflower Loans.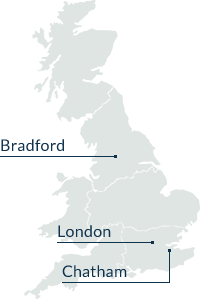 Our work in the community
We support fantastic projects and causes in communities where we live and work.
Our Awards
We're a proud four-time winner of the Moneyfacts Consumer Awards - see the full list here.
Customer Testimonials
Everything that we do at Vanquis revolves around our customers. You can read some of our happy customers' experiences here.