If you have a poor credit score, or you have little or no credit history because you've never taken out a loan or credit card before, a credit builder credit card could help you rebuild your credit score or create a good credit history.
But before you apply, it's important to know exactly how these cards work so you can make the most of them to improve your credit score as quickly as possible.
What are credit building credit cards?
Credit cards for rebuilding credit are designed for people with little or no credit history or with an existing bad credit score, and who want to improve it. Your credit score is important as this helps lenders work out whether you're a reliable borrower who can handle credit well.
As a general rule, having a good credit score means you'll be eligible for other loans and credit cards that come with a lower interest rate or offer additional perks, such as an interest-free period on repayments or cashback.
Can these improve your credit rating?
Credit cards for building credit are designed to help you improve your credit rating, but you need to make sure you use them correctly and repay the minimum amount on time each month – missed or late payments can have an adverse effect on your credit rating. You should also make sure you never exceed your credit limit.
Interest rates are set relatively high and credit limits set relatively low on credit builder cards for bad credit, to discourage overspending and ensure you can make the necessary repayments. If you repay the full balance on time each month, you'll not have to pay any interest on your borrowing.
If you want to improve your credit rating, it's important to make sure you also keep up repayments on other lines of credit you may have. This includes paying mobile phone contracts on time, meeting the repayments on any loans you might have and not going over an agreed limit on any overdrafts you have.
Who is a credit builder credit card for?
Credit builder credit cards are designed for anyone who has a bad credit score, or those with little or no credit history – if this is the case, a credit building card could well be your first ever credit card. If you've recently been discharged from a bankruptcy, you may also be able to take out a credit builder credit card to help rebuild your credit score.
Before you apply, you should always check your eligibility. At Vanquis, we let you check your eligibility online to see if you're eligible to apply for a credit card, and should be able to give you a decision within 60 seconds. This will help give you a strong indication on whether you will be accepted should you wish to apply for a card.
Can I be accepted if I have bad credit?
Credit builder credit cards are designed specifically for people with bad credit, meaning you have a better chance of being accepted for one of these cards than a standard credit card, but you should always check your eligibility before applying.
Why a Vanquis credit builder card?
Vanquis Bank is part of the Provident Financial Group, a UK and Ireland business with over 135 years' experience lending in the home credit market, and we combine over a century of heritage with modern money management through online and app-based applications and accounts.
We aim to make sure our credit builder credit cards are easy to apply for and manage. We are always open and transparent about our pricing and will always check that you can afford the repayments before approving you for credit.
So much so, that we've been awarded the Moneyfacts Consumer Award for Credit Builder Credit Card Provider of the Year four years running. This award is presented annually within the financial services industry for produce excellence and outstanding service.
How is credit score calculated?
Each time you apply for credit, the company you plan to borrow from will check your credit history with one of the three main credit reference agencies - Equifax, Experian, and TransUnion (formerly Callcredit).
Your lender then uses this information alongside its own system to calculate your credit score, basing its decision on a combination of your credit history, the information on your application and any other information they already have about you, including:
Employment status - some lenders might penalise your score more heavily if you don't have a full-time job.
The type of credit you are applying for - applications for a credit card are usually scored differently to an application for a loan.
The amount of credit you currently have - if you already have a number of open credit lines, including overdrafts, loans and credit cards, this can affect your score. If you're close to the credit limit on these credit lines, you could be marked down
The number of applications you have made - each time you apply for credit, this is recorded on your credit file. You may be marked down if you have lots of enquiries over a short period of time as this can lead lenders to believe that you're desperate for credit or struggling with bill payments.
There's no 'magic' number when it comes to your credit score, and each lender will have different conditions borrowers must meet. That's why it's a good idea to carry out an eligibility check before you apply, and only apply for credit cards that best suit your circumstances.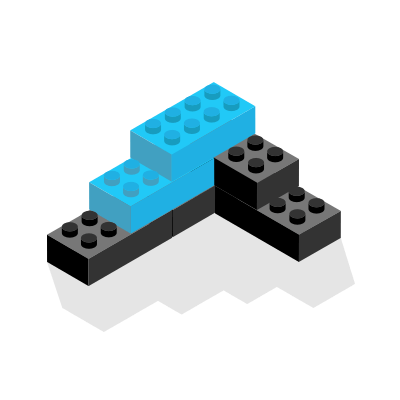 What are the steps for rebuilding credit?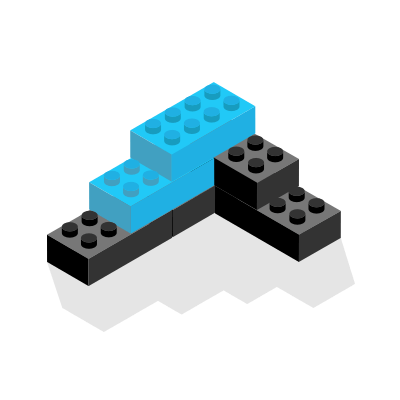 If you want to know how to build your credit score, there are several steps you need to take to rebuild your score as quickly and effectively as possible, including:
Proving where you live - Lenders need to be confident that you are who you say you are, so make sure you're registered on the electoral roll at your current address, even if you're in shared accommodation or living at home with your parents.
Making payments on time - Paying your accounts on time and in full each month is a good way to show that you can handle credit responsibly. As well as making credit card repayments on time, you need to make sure any other debts, including phone contracts and loans, are paid on time.
Not using too much credit - When you take out a credit card, you'll be given a credit limit. You need to make sure you don't exceed this limit, but you should also try to keep your spending well below this limit, unless you plan to pay the balance in full at the end of the month. This is because credit referencing agencies look at your credit utilisation when scoring you, which is the percentage you use of your credit limit. If, for example, you have a limit of £1,000 and you've used £600 of that, your credit utilisation is 60%.
Fixing mistakes on your report - Your credit score is based on the information held on your credit file, and if any information is incorrect this could negatively impact your overall score. Checking your credit history regularly and correcting any mistakes will help improve your credit score.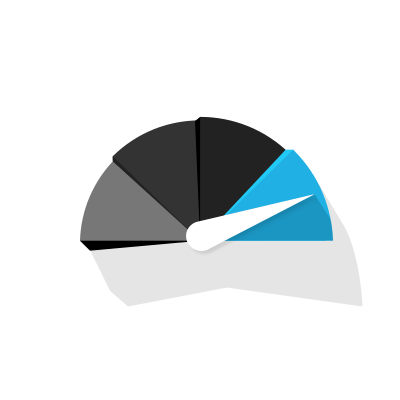 How to avoid damaging your credit score further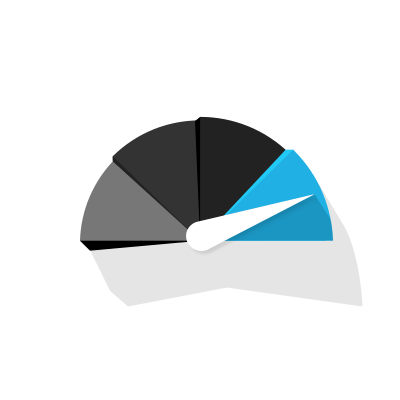 When rebuilding your credit score, it's important to make sure you don't fall into any bad habits that can damage it further. Consider the following:
Use credit sparingly - Being a responsible borrower is the key to using a credit card to build your credit score, so try to use your card little and often by spending small amounts that you can comfortably pay back in full each month. If you use your credit card for everyday spending, put aside the money you would usually have used then pay the balance in full at the end of the month.
Avoid making too many credit applications - Each time you apply for a credit card or loan, a 'hard' search is recorded on your credit file. If you make too many credit applications in a short this can have a negative impact on your credit score. As a general rule, if you're turned down for credit, you should wait at least six months before you apply again.
Stick to your lender's terms - When you take on a credit builder credit card, your lender will require you stick within its terms and conditions, which means you should avoid spending more than your agreed credit limit and making sure you pay at least the minimum payment amount on time each month.
How to apply for a Vanquis credit building credit card
Vanquis Bank helps people who have been turned down for credit elsewhere, offering a responsible and reliable financial service and providing a sensible way to stay in control of your money. To find out if you could join the 3.5 million people we've already accepted, go to https://www.vanquis.co.uk/
How to use your new card
Make your repayments on time - This is of paramount importance as each late or missed payment will have a negative effect on your credit score. Setting up automatic payment instructions such as a Direct Debit or a standing order is a useful tool to help make sure you never miss a payment.
Pay more than the minimum amount - Ideally, you should pay off the balance in full at the end of each month, but if you can't manage that you should at least try to pay a little more than the minimum amount. Paying the minimum amount each month means you'll pay more in interest and it will take you longer to pay off the balance.
Don't withdraw cash or use it abroad - Your credit builder card will not have been designed for cash withdrawals or for using when abroad and doing so could mean you're hit with higher interest fees or additional charges. Always check the terms and conditions before using your card.
Important
Vanquis Visa Card is only available to UK residents over 18's.
Vanquis Visa Card is issued by Vanquis Bank Limited, No. 1 Godwin Street, Bradford, West Yorkshire BD1 2SU.