No one knows what your future might hold.
A new house, new car...whatever it is, your credit score is going to matter. So now's the time to do something about it and start walking that bit taller.
A Vanquis Credit Card is designed to help you improve your credit score and is the number one reason people get one. In fact, over 4 million people have already chosen a Vanquis Credit Card.
Check whether you're eligible in minutes, with no risk to your credit score.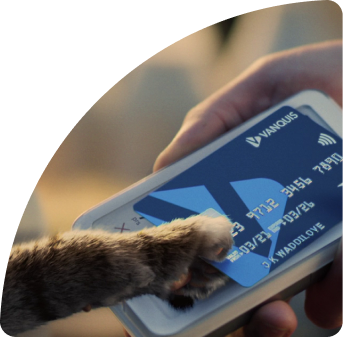 Opening credit limit up to £1,000
Increase your credit limit up to £4,000 over time, subject to eligibility
Manage your spending online or via the Vanquis App
Check if you are eligible, without affecting your credit score
How to build your credit score with a credit card
If you have bad credit or you are looking to build or maintain your credit, Vanquis can help. Building your credit score is based on how well you manage your credit card. Here are some key behaviours which can help on your journey to better credit: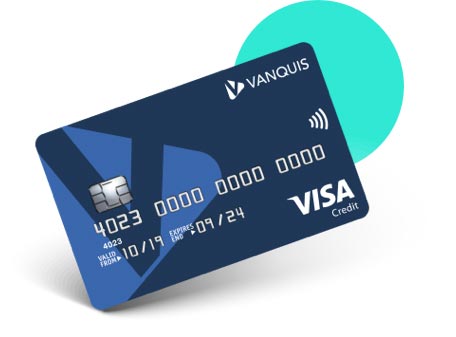 Pay at least the minimum amount off each month – Paying the minimum amount (or more) each month means you don't miss a payment and keep up with the terms of your credit agreement. But, if possible, pay off more than the minimum and if affordable the full balance each month, to cut down on the amount of interest you'll pay.
Pay on time – Missing a payment will have a negative impact on your credit file. To make sure you never miss a payment, set up a Direct Debit or other automatic payments for at least the minimum amount.
Don't use all of your credit – Don't use up all your available credit or, if you do, try to pay the balance off in full each month before your next statement is produced. This will ensure you don't pay any purchase interest on your spending and show lenders you're not over-reliant on credit. It also helps you to stay within your credit limit which is a must.
Step 1
Use our 4-step Eligibility Checker to make sure our card meets your needs.
Step 2
We'll show your offer with all the information needed to help you decide.
If you're happy, complete and submit your application.