Many of our customers have been turned down for credit elsewhere and struggle to get accepted for a credit card or loan. The reasons why they choose Vanquis can be quite varied, so we asked a few of our loyal customers to spend a bit of time explaining why they trust Vanquis to help them back on the path to a brighter financial future.
Eric's story
Eric is a Resettlement Case Worker and he lives in South London with his family. He has also worked as a musician and is currently doing some vocal work for an upcoming dance track.
As a Resettlement Case Worker, he works with homeless people, ex-offenders and people in recovery. He works to find them housing and to make sure they have the support they need.
We asked him why he originally got a Vanquis credit card and what he likes about it: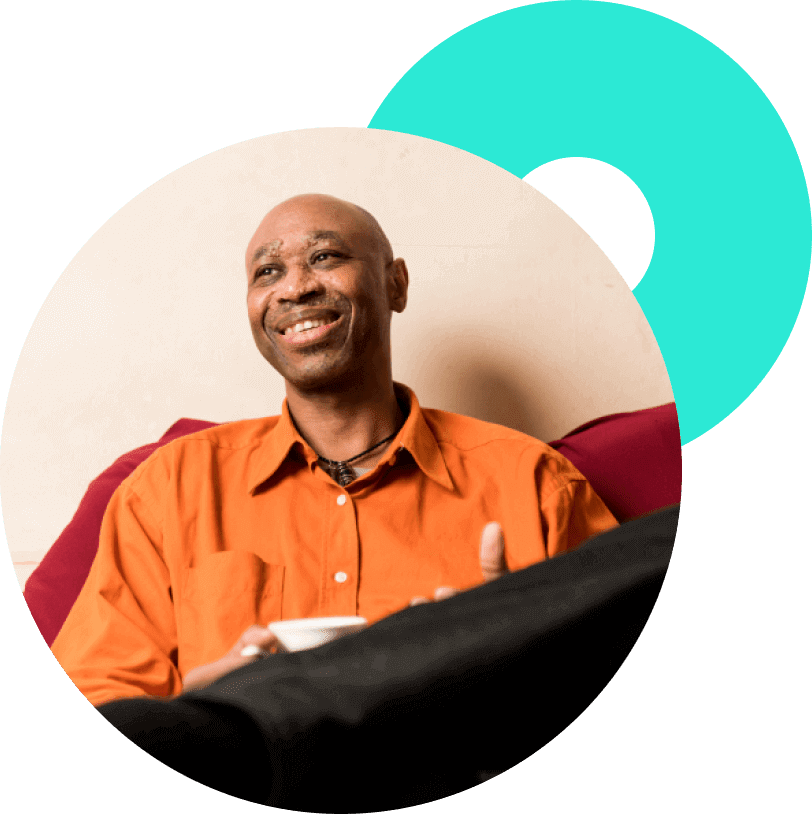 "I first got a Vanquis card around 4 years ago because I needed a credit history. I saw it as Vanquis taking a chance on me because I haven't got much experience using credit. I was really careful, particularly in the beginning. And basically having the card has got me in the habit of making a small purchase and paying back on a set date. I try to pay off the whole balance, but if I don't, I make a note so that everything is paid off in due time."
Watch Eric's video to find out more:
For the video transcript click here to read.
Graeme's story
Graeme lives near Regents Park, central London with his partner. He runs his own company in the insurance industry, which he's done since leaving the army. Unfortunately he had to declare bankruptcy, following the liquidation of his businesses. And as a result, his credit score was affected.
Graeme began looking for credit to help him rebuild his life.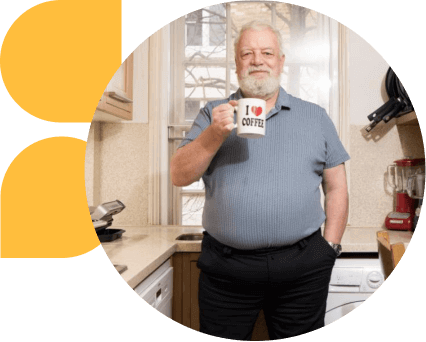 We talked to Graeme about his finances and why he chose a Vanquis Credit Card to try and improve his situation:
"I was able to start my own business again, which I did, but with the credit rating I had, getting any sort of credit card just felt impossible. A few months later, I was checking my credit score regularly, and Vanquis came up with an option that might offer me a credit card. I applied to them and to my surprise, I was granted one. And I've used it ever since. The card is contactless as well which is helpful and I got it at a time when no one else would help me."
How a Vanquis card has improved his credit score:
"In the 3 years, I've had the card, my rating has improved massively, they've increased my credit limit as I've used it too. I like the Vanquis app because it's simple, it's dead easy to use and I'm not a massive technological wizard. It's always got your balance right in front of you, what your next bill is and what you've spent, so I'm ever so happy with it. For me, it's just so easy. I would absolutely recommend Vanquis to anyone. They helped me out when no one else would, and I'm more confident financially because of this."
Please note, if you have been through bankruptcy, you can only apply for a Vanquis Credit Card once you have been discharged. Find out more about bankruptcy discharge.
Section 75 protections are available with all credit cards taken out in the UK, as well as those offered by Vanquis Bank.
Watch Graeme's video to find out more:
For the video transcript click here to read.
See what our other customers say about us
Everything we do at Vanquis revolves around our customers so taking the time to listen to what they think is vital to us.
Take a moment to read our customer reviews on Trustpilot and see what our customers say about our products and service.
Find out how we could help you
If you need to build or rebuild your credit score, there are a few ways that Vanquis can help. First of all take a look at our guides about how credit scores work and what it means for you. If you want to know more about applying for a credit card with us and how it could help to build your score, check out our application guide page and our credit builder credit card page. The first step in the process is checking that you are eligible for a Vanquis Credit Card which you can do in 4 easy steps using our eligibility checker. The great news is, this doesn't affect your credit score.